Music organizations track a lot of data—things like people, events, equipment, lockers, instruments, and concert attendance. Sometimes on paper, sometimes in spreadsheets, sometimes in proprietary databases.

Liszt is a turnkey solution for storing that information. It automates the attendance tracking process, consolidates inventory functions, connects data in new and useful ways, and does it all in your favorite browser.
Some examples: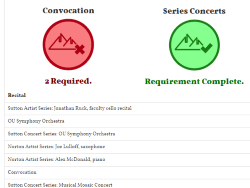 Attendance
Liszt uses a proprietary algorithm to track student concert attendance through magnetic stripe card readers, interfacing with a current university solution, one-time use codes with mobile phones, and other technologies.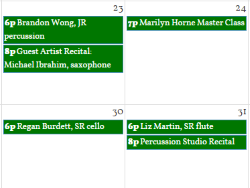 Scheduling
Liszt can be configured to connect to an existing calendar solution to pull event information for attendance and analytic purposes. If you don't have a calendar solution, Liszt can serve that purpose as well.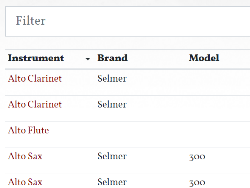 Inventory
Liszt tracks keys, music, lockers, instruments, uniforms, and other equipment. And keeps track of who checks those items out. And keeps track of maintenance records and other documentation.
Reporting
Liszt provides reports for concert data and recital attendance, such as tracking individual student attendance, tracking popularity of events, showing trends in attendance and compiling end-of-year reports.
Student Portal
Liszt includes staff access (Liszt.me) for managing your organization, and a public site for students (portal.Liszt.me). The student portal is accessible via Office 365 (or other
OAuth
providers) and provides information regarding recital attendance and checkouts.
The Future
Liszt is constantly evolving, with old features getting streamlined and new features getting added all the time. Notice something we're not doing yet? Does Liszt not quite do what your organization needs? Let's talk about how we can implement those features.
The technical bits
It's cloud-based.
Liszt is built entirely in the cloud, utilizing Amazon Web Services, Digital Ocean, and Microsoft Azure.
It's redundant.
Liszt backs up hourly, so your data is safe and secure across several backups, across the US.
It's reliable.
We started building Liszt in 2007, and it has managed millions of pages, documents, and events.
It's ready.
We're building Liszt slowly so it grows organically and we're able to support our clients.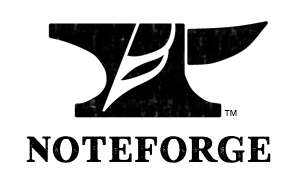 Why us?
Liszt is built by NoteForge, a publishing company, software house, and musical workshop built by composer
Kyle Vanderburg
. It's actively developed by those who use it, and it's built on the philosophy that time is better spent making music than doing the paperwork to make music.